Some External Links:

The Hunger Site

The American Philosophical Association

Center for Inquiry

The Jefferson Center

The American Humanist Association

The Society of Christian Philosophers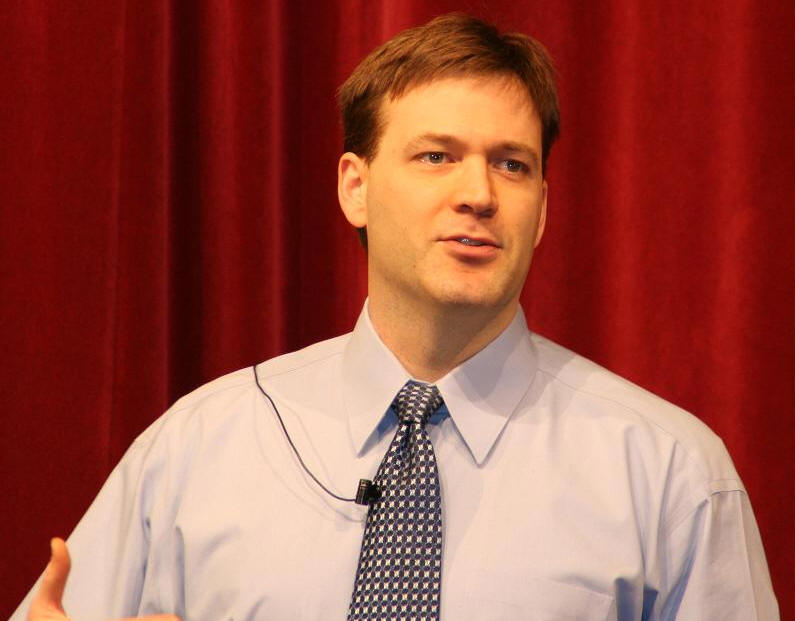 Erik J. Wielenberg
Professor of Philosophy
Phone: (765) 658-6275
E-mail: ewielenberg at depauw dot edu
Spring 2018 office hours: 1-4 TR & by appointment
oo

"[A]ll the teaching must still be done by concrete human individuals. The State has to use the men who exist. Nay, as long as we remain a democracy, it is men who give the State its powers. And over these men, until all freedom is extinguished, the free winds of opinion blow." - C.S. Lewis

"Both keeping past teachings alive and understanding the present -- someone able to do this is worthy of being a teacher."
- Kongzi (a.k.a. "Confucius")

A Bit About Me
I did my graduate work at the University of Massachusetts at Amherst and was fortunate enough to spend a year studying at the Center for Philosophy of Religion at the University of Notre Dame. My dissertation was directed by Fred Feldman. My research is focused in ethical theory, particularly moral psychology, meta-ethics, and moral epistemology, and contemporary analytic philosophy of religion. I spent the 2014-15 academic year at the University of St. Andrews in Scotland where I was a Fellow at the Centre for Ethics, Philosophy and Public Affairs.

A Bit About the Fate of Jeremy Bentham (life: 1748-1832; stuffed corpse on display: 1832-present)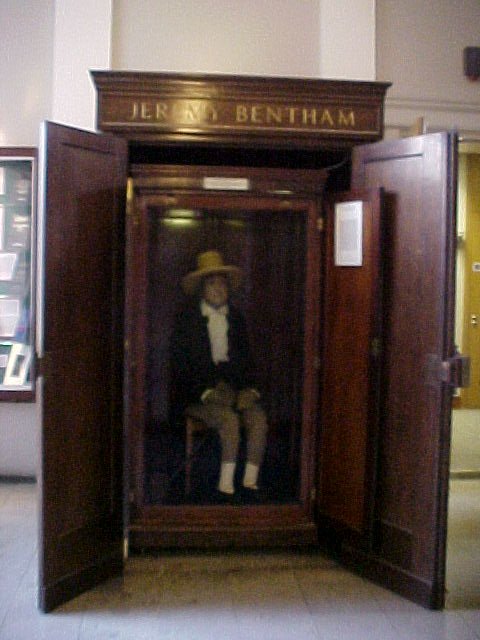 According to several eminent scholars, including Neil Young, Def Leppard, and the Kurgan from the film The Highlander, "it's better to burn out than to fade away." Perhaps, but it's better still to have your organs removed, be stuffed with straw, have your real head replaced with a wax one, and be displayed in what appears to be a closet with your name engraved at the top.
Bentham's dream is also my dream; anyone who is interested in contributing to the Erik Wielenberg Preservation Project should contact me via email.














Bentham, Melville, and Garneray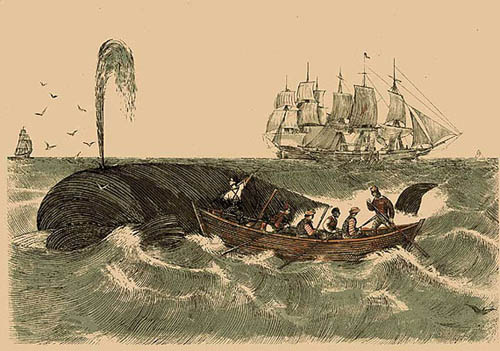 "Though Jeremy Bentham's skeleton, which hangs for candelabra in the library of one of his executors, correctly conveys the idea of a burly-browed utilitarian old gentleman, with all Jeremy's other leading personal characteristics; yet nothing of this kind could be inferred from any Leviathan's articulated bones." - Herman Melville in Moby Dick

Behold! -- perhaps the greatest literary description of awakening with a debilitating hangover:
"Dixon was alive again. Consciousness was upon him before he could get out of the way; not for him the slow, gracious wandering from the halls of sleep, but a summary, forcible ejection. He lay sprawled, too wicked to move, spewed up like a broken spider-crab on the tarry shingle of the morning. The light did him harm, but not as much as looking at things did; he resolved, having done it once, never to move his eyeballs again. A dusty thudding in his head made the scene before him beat like a pulse. His mouth had been used as a latrine by some small creature of the night, and then as its mausoleum. During the night, too, he'd somehow been on a cross-country run and then been expertly beaten up by secret police. He felt bad." - Kingsley Amis in Lucky Jim